Robyn Cordes and Eric Cordes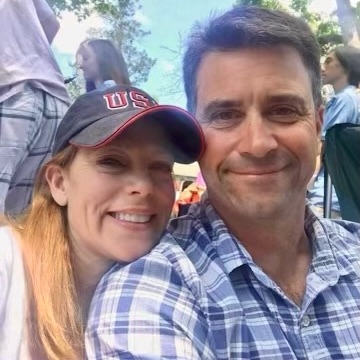 Husband and wife Eric and Robyn Cordes live in Dublin, PA with their daughter Megan and dog Oliver. Eric was born in Germany and raised in Doylestown, PA. Robyn was born in Lincoln, Illinois, but moved to the Doylestown area when she was young. Both attended Central Bucks West were they first met. Several years later they reconnected, fell in love and were married.
Eric studied criminal justice and landed at the Bucks County Youth Center where he has worked for almost 25 years. Before that, Eric was in New York auditioning and acting, looking for that big break in the big Apple. His real passion, though, has always been flying. Eric has his private pilot's license and is in the process of obtaining instrument and commercial ratings.
Robyn studied Voice and has participated in worship bands and performances in the community. In high school, she started working at a little company called the GAP and ended up working for them for over 30 years. She is now working for CCMSI Management Company, handling workman's compensation claims in New Jersey.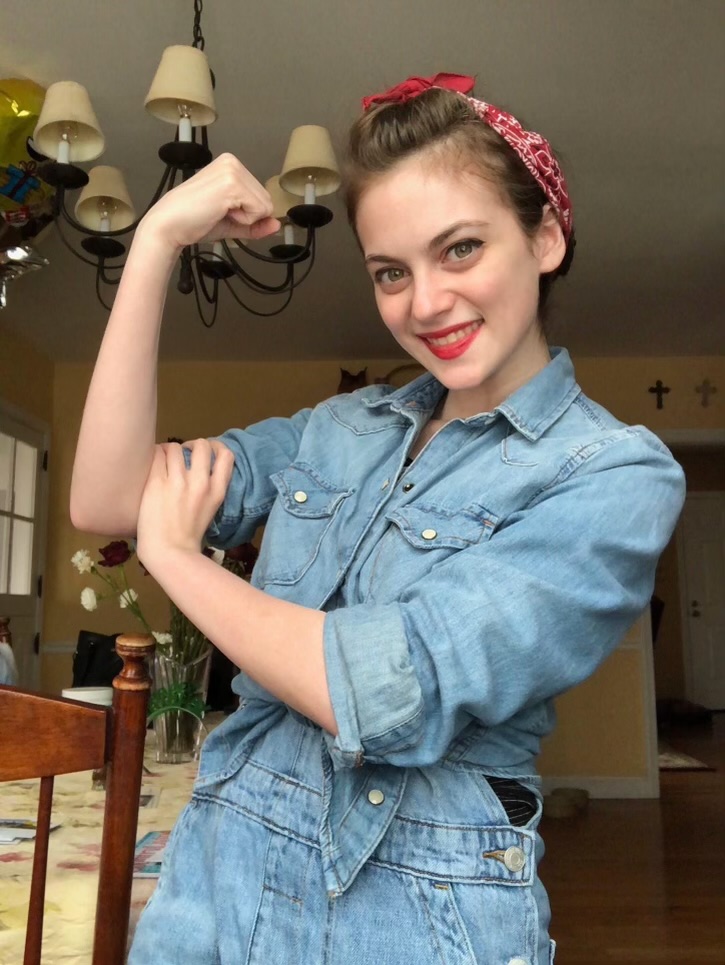 Eric and Robyn's daughter Megan, now 20 years old, was born with Cystic Fibrosis. She was diagnosed one week after birth and began CF care within six weeks of her life. When Megan was born, the life expectancy was 36 years old for someone diagnosed with CF. In the beginning of the diagnosis, Megan would spend 2 weeks at a time in the hospital treating respiratory infections, trying to gain weight and recover. She received a feeding tube at age 3 ½ years old. She spent hours in physiotherapy to combat and prevent more lung infections and took over 40 pills a day to help with nutrition and digestion. Two years ago, Megan began taking Trikafta – the CFTR drug listed in the overview – and within a couple of hours, saw immediate effects to her health. She rarely has any kind of lung infections since and last year she was able to have her feeding tube removed after 15 years and maintain a healthy weight without it.  Megan is an amazing actress and vocalist with a kind heart. She is passionate about giving a voice to those with disabilities and fighting injustices. She is active with CF Cares – a program developed by Delaware Valley Chapter Cystic Fibrosis Foundation. Megan attends Emerson College in Boston, studying Theater Performance and Education. Her dream is to one day open a theater which focuses on balancing performance and life, especially for those with disabilities.
Eric and Robyn have spent the last 20 years trying to help Megan achieve her dreams through fundraising efforts to find a cure for Cystic Fibrosis. In 2002 Eric and Robyn started Team Meggers for the Annual Great Strides Walk for CFF and have been involved in the Xtreme Hike for the last 8 years with Miles for Meggers. Both teams together have raised almost $200,000. In addition, Robyn has participated in March on the Hill for state advocacy and both Eric and Robyn have attended March on the Hill for federal advocacy for the past three years. The husband and wife team have chaired several CF cares events and now join this board to continue their passionate crusade to find a cure for Cystic Fibrosis through additional fundraising initiatives.